Technology, especially in the field of media studies, has made online learning the only source of education for adults. Adult learning is now the norm, but before COVID-19, a number of high-ranking colleges and websites offered courses online. Anyone can sign up for these classes, which are taught by a variety of university academics. Students will receive a certificate at the completion of the online programme.
According to a 2016 poll, online undergraduate students are 29 years old, while online graduate students are on average 33 years old, demonstrating the popularity and success of online programs in helping adults achieve their educational and career goals.
Online education is ideal for older students juggling school, employment, family, and other responsibilities.
Along with many regular students, on these online courses, we have seen adult learners. Who was forced to stop attending traditional schools because of the weight of their obligations? Adult learners now have the opportunity to gain knowledge through online programmes, what benefits or difficulties they encounter, and how they cope with this online environment are all covered below.
Learning Opportunity
Adult learning's major issue is that they have a lot of significant duties that require their whole attention. Because courses are available on the internet 24 hours a day, 7 days a week, online learning is a noticeable possibility for individuals in this situation. Students can build their own timetables and choose what they want to do based on their interests. Many students who had to drop out of their degree programme owing to jobs or other obligations are now able to resume it. It is the best approach for adults to learn without having to deal with age discrimination or other issues.
Skills Development
Adults are more worried than children, and they approach everything with a practical mindset. Adults, on the other hand, choose online courses based on what is best for them. For instance, how helpful is the online program in terms of skill development, what new ways can students acquire from the course, and so on. And how well does it apply to their current job, and how well do their abilities improve as a result of this course? Employers occasionally pay tuition fees or support online courses for their employees' professional growth.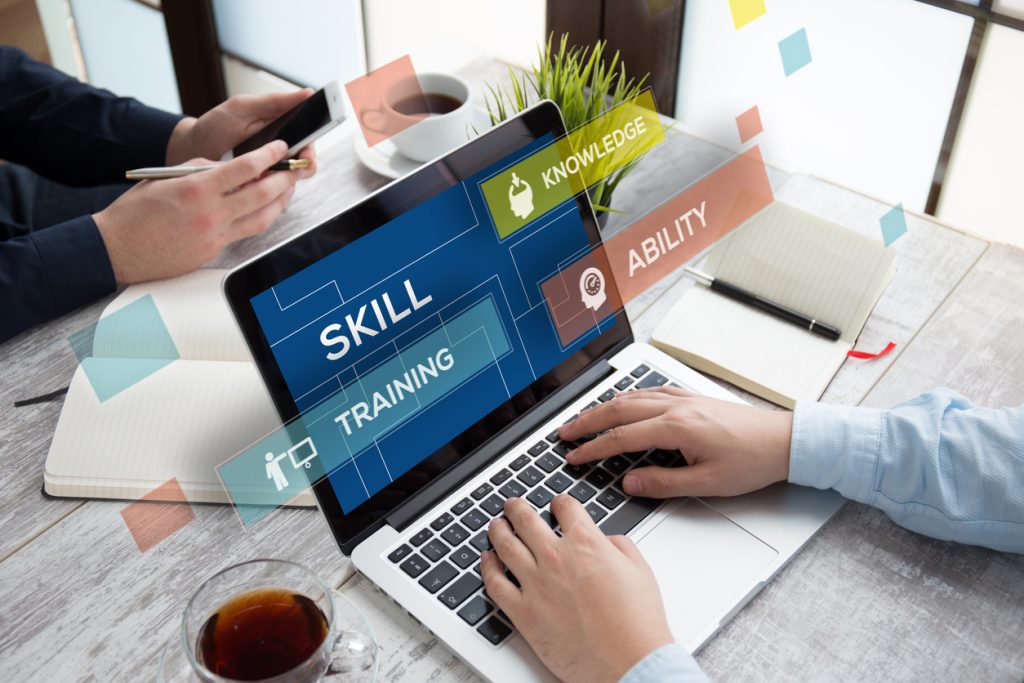 Sharing Of Experiences
When people take online courses, they often assume that they must attend classes alone. However, you may find that many people on these courses have jobs that are similar to yours and are willing to share their experiences. You can talk to them about your work difficulty or experience, and their knowledge on such topics may be beneficial. Adults are more motivated and interested in their online courses as a result of it.
New Opportunities
Many individuals are familiar with how difficult it is to obtain work these days, and everyone is looking for better employees and employers. Online courses help working adults, especially those who either want to upgrade their resume or introduce a new certificate or skill in it. Another benefit of these online courses is that while discussing experiences and interests in a particular field, one can find a job opportunity.
Adult Learning Challenges
For many individuals, online classes are an excellent method to study, but they can present a challenge. Many factors contribute to the difficulty of managing family and work life. These are required tasks for any responsible adult, such as taking care of their family and maintaining a solid career. These responsibilities put an adult under stress, preventing him from doing what he wants and even educating himself.
Problems In Learning Online
Adult learners are grown and know what they are getting from an online course, thus they deserve respect and appreciation. The most common problem is the teacher and student correspondence a few times, and these courses demand too much involvement without teacher interaction.
A lack of communication among students, inadequate teacher replies, and challenging course material are further concerns. But these flaws or carelessness prevent adult students from learning abilities they can employ in the profession.
Self-Motivations
Getting an online degree or certificate takes initiative. The teacher is not in front of you, and students must follow deadlines and schedules. In an online course, you must be self-motivated, complete assignments on time, make plans, and set goals. If you took an online course, an employer will assume you can handle challenges and stay focused under pressure.
New Normal
While we all adjust to the new normal, some folks are preparing for the future by exploring educational options. Taking in-person classes allows working people to improve their skills without risking their health. Online education is less expensive than traditional schooling and convenient for people with many commitments. Beyond understanding student characteristics, distance education administrators need to hear from adult students about their distance learning success.